Our role
InternetNZ is a non-profit, charitable open membership organisation with a vision of a better world through a better Internet.
At InternetNZ, we believe the Internet can help create a better New Zealand and a better world.
We work hard to promote the benefits and uses of the Internet and protect its potential and we provide critical Internet infrastructure as the home of .nz.
This has been an important and challenging year for our organisation. We have continued to deliver a range of projects that seek to enable better use of the Internet, and to protect its potential. We have continued to make available funding to help community ambitions online. We have continued to host unique events, and produce unique insights into what the Internet means in New Zealand. On top of that, we have reviewed how InternetNZ is structured and undertaken fundamental changes to our structure to unlock more of our potential as an organisation.
This Annual Report serves as our summary of the year that has been, and includes full detail of our annual financials.
As always, we welcome your thoughts and feedback on what we have done, and what we could do next together for the benefit of the Internet in New Zealand.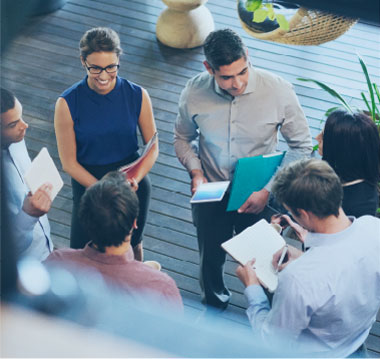 Councillors
InternetNZ is governed by a council of twelve who is elected by members. Currently the president is Jamie Baddeley.

Councillors are required to register any interests, commercial, political or organisational, which they believe may be relevant to the perception of their conduct. You can read this in the register of interests.

Our councillors are listed here.
29

permanent
staff

12

Council
members

350

members



Staff
InternetNZ has 29 permanent staff across six team units that deliver both the social good and commercial activities. These teams are:
We're all still acting for a better world through a better, open and uncapturable Internet.
Restructure of the InternetNZ group
In 2016 the Council initiated an organisational review of the InternetNZ group (InternetNZ, the Domain Name Commission and NZRS). Our current structure was designed in 2002 and then reexamined in 2008. The scale and impact of the Internet on society over the past decade has been enormous and is evolving rapidly – making our role as a voice for the local Internet community even more important. We have also matured significantly as a group during that time.
The review sought to understand whether we are still best setup to deliver on our vision in this changing environment.
The Council consulted on a proposed change to our organisational design in June 2017 which, if accepted, would have seen our three organisations merge to become one, governed by one Council. Employees, members and stakeholders were all welcome to provide feedback on these proposals. Input was received from a wide range of stakeholders and is available below, along with a summary of the feedback supplied.
In August 2017, the Council agreed to a revised proposal for a final round of consultation. This revised proposal took into account the well-considered feedback from staff and stakeholders during the first round. The changes between the revised and the original proposals reflected Council's assessment of that feedback. Council would like to thank those who provided feedback – it has helped them adapt and improve the overall plan.
The revised proposal was developed by a subgroup of Council (Jamie Baddeley, Joy Liddicoat, Keith Davidson and Dave Moskovitz) alongside Martin Jenkins, the management consultancy company that has been advising the Council throughout this process. The revised proposal has also had input from Richard Currey (Chair NZRS) and David Farrar (Chair DNCL).
The outcome of the proposal was that from 1 April 2018 all the work of InternetNZ and NZRS became streamlined under one banner; InternetNZ.
NZRS ceased to exist, and its people and services have merged with InternetNZ. The Domain Name Commission (DNCL) has focused in on its independent role overseeing the .nz domain name space and administering the .nz dispute resolution service. In the new structure, .nz policy development is now the responsibility of InternetNZ. DNCL now has a smaller Board consistent with its more focused role. InternetNZ will set up a new .nz policy committee to deal with .nz matters including policy, fees and commercial terms.
The rationale for all these changes is to simplify how Internet users work with us and to improve the effectiveness of our part in the governance and management of the Internet. You can read more here on the background of this change.
We're all still acting for a better world through a better, open and uncapturable Internet.

Submissions and publications
Here's some of our work from the last year that we are particularly proud of: